Sorry, this product cannot be purchased.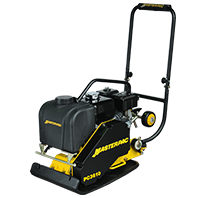 Masterpac Compaction Concrete Finishing
has 15 years of experience...
Price :
Description
Masterpac Compaction Concrete Finishing
MASTERPAC has over 15 years of experience in manufacturing Light Construction Equipment: Hammers,forward and reversible vibrating plates,walk behind rollers, poker vibrators,power trowels, vibrating screeds,concrete saws.
Masterpac commitment to our customer base is to create value for money and each new product project undertaken is primarily driven to provide progress and improved productivity,reduced maintenance, long life,enhanced user safety operation.